OUR PATRON – Field Marshall The Lord Bramall KG GCB OBE MC
In more than seventy years of service, Field Marshal Lord Bramall has risen through every level of command from a platoon in the Second World War to a four-star commander-in-chief. He has served in the Far East and Middle East and commanded an Armoured Brigade in the British Army of the Rhine before becoming head of the army then Chief of the Defence Staff.
As a junior officer 'Dwin' Bramall fought with the 60th Rifles in Normandy and Belgium where he was twice wounded and awarded the Military Cross. He was appointed commander of the 5th Airportable Brigade in 1967 and was closely involved in the Falklands experience in 1982. He served as Chief of the Defence Staff in 1982-5.
His many voluntary activities since then have included Lord-Lieutenant of Greater London 1986-99. Hon Life Member MCC (President 1988-89) and Trustee of the Imperial War Museum 1983-98 (Chairman 1989-98). A Cross Bencher in the House of Lords since 1997, Lord Bramall takes a keen interest in foreign and defence policy.
OUR PRESIDENT – General The Lord Richards of Herstmonceux GCB CBE DSO DL ADC GEN
General David Richards led operations in East Timor, Sierra Leone, and Afghanistan. He is best known for his command in Sierra Leone in 2000, when he interpreted his orders creatively to achieve much more than was at first thought possible, ensuring the ultimate defeat of the RUF rebels and the avoidance of much bloodshed in the capital, Freetown. He went on to command NATO forces in Afghanistan during the Alliance's expansion of responsibility across the whole country.
Having first commanded the British Army, in 2010 David became Chief of the Defence Staff, the professional head of Britain's armed forces and their strategic commander as well as the Prime Minister's military adviser and a member of the National Security Council. In this capacity, amongst many other tasks, he played a major role in the Libyan campaign in 2011 and in devising the UK's final strategy for Afghanistan.
He retired in July 2013. His UK operational awards include a Mention in Despatches, Commander of the British Empire, Distinguished Service Order and Knight Commander of the Bath; the first officer to receive an operational knighthood since World War 2. In 2011 he received the annual Churchillian Award for leadership. He was created Baron Richards of Herstmonceux in February 2014 and now sits in the House of Lords.
Amongst many other appointments David is a visiting Professor of Exeter University and an Honorary Fellow of both King's College London and Cardiff University. He is Senior Adviser to the International Institute of Strategic Studies, an adviser to a number of governments and commercial businesses, Non-Executive Chairman of Arturius International Ltd and Chairman of Equilibrium Gulf.
OUR CHAIRMAN – Ian Taylor MBE
Ian Taylor was an MP 1987-2010. He was Minister of Science & Technology 1994-7. He chaired the Parliamentary & Scientific Committee and the Space Committee. In 2008, he gained the Sir Arthur C. Clarke Award for Individual Achievement in Promoting Space and Science.
He now heads the Development Committee of the British Society for Research on Ageing and is a Trustee of Lunar Mission One.
He also chairs the Advisory Board of the Rainbow Seed Fund which invests equity funds to kick-start ventures emerging from the publicly funded science research base. He leads the National Space Academy steering group and is a Council Member of the Science & Technology Research Council.
Ian chairs Living PlanIT SA, a company which has developed a software platform designed to help manage and orchestrate smart city data and services.
Ian is a Liveryman of the Worshipful Company of Information Technologists.
www.ian-taylor.eu
OUR OFFICERS OF THE COUNCIL
Geoffrey Redman-Brown MA
Following National Service in the RAF, Geoffrey went up to Balliol College, Oxford to read History, where he graduated in 1961. Later that year, he joined Phillips & Drew, Stockbrokers, becoming a Member of the Stock Exchange in 1967 and a Partner in 1970. He subsequently became Head of Fixed Interest in 1975 and Director of UBS Phillips & Drew in 1986.
He was appointed a Balliol College Endowment Fund Trustee in 1988 and, following retirement from UBS Phillips & Drew in 1990, he became Chairman of the Jowett Centenary Appeal Committee at Balliol. He became a Freeman of the City of London in 1977.
He married Jean Wadlow in 1988 and joined the board of Wadlow Grosvenor International, leaders in the field of corporate video and presentation training in 1990, subsequently becoming Chairman of Jean's public relations and contact marketing consultancy, Jean Wadlow Associates.
He joined the Council of the League of Remembrance in 1987, becoming Hon. Treasurer in 1990 and Chairman from 2005 until 2015.
In June 2013 he was honoured with "The Distinguished Friend of Oxford Award". This award was initiated in 1997 to provide the University with a means of formally recognising individuals who have acted as exceptional volunteers for the benefit of the collegiate University or the Colleges.
Derek Sayer JP
Derek Sayer is a Fellow of the Royal Institution of Chartered Surveyors and a Member of the Chartered Institute of Arbitrators, and has held a number of posts within the Institution as well having served as Chairman of Lionheart which is the Benevolent Fund for Chartered Surveyors and their families.
He was a Main Board Director of a public company and Chairman of the International Group advising on real estate both in the UK and Overseas.
He was appointed as a Justice of the Peace in 1991 and was a Member of the Lord Chancellor's Advisory Committee, Deputy Chairman of the Board of Visitors at Wormwood Scrubs, a Board Member of the Greater London Magistrates Association and a Non-Executive Director of Her Majesty's Courts Service.
In additional to his professional qualifications, he has a Masters Degree in Criminology and a Masters Degree in Business Administration. He is Past-Master of The Worshipful Company of Masons and is a Liveryman of The Worshipful Company of Chartered Surveyors. He is a keen supporter of a number of Charities and when time permits enjoys golf.
He is a Member of the Savile Club, the RAC and United & Cecil Club.
Sir Tony Baldry
Sir Tony Baldry was a Member of Parliament for Banbury for almost 30 years, having been elected in the 1983 General Election. He was a Minister for eight years, appointed to Government by Margaret Thatcher and then served in the Conservative Government throughout the whole of John Major's premiership.
He has been Second Church Estates Commissioner since June 2010, a position appointed by the Queen on the advice of the Prime Minister and the approval of the Archbishop of Canterbury. It makes him the only Member of Parliament to be a member of General Synod.
He is also a practising barrister, head of a commercial set of Chambers in the Temple. Sir Tony was knighted for political and public services in the Queen's Birthday Honours 2012 and was appointed to the Privy Council in November 2013.
Sir Tony was appointed as a lay canon to Oxford Cathedral in December 2014.
Richard Sermon MBE Hon FCGI FCIS
Richard was a founding director of Shandwick PLC and subsequently helped to build a global market-leading public relations business. He is currently chairman of Gryphon Corporate Counsel, senior adviser at Agilitas Partners LLP and a non-executive director of the IFB Research Foundation Limited and the United Kingdom Research Integrity Office.
He is Chairman of the City Values Forum, a director of The Chairmen's Forum, Joint Honorary Secretary of the City & Guilds of London Institute and a trustee of St Paul's Cathedral Foundation.
Richard previously served as senior independent director of Jardine Lloyd Thompson Group PLC as a non-executive director of Newmond PLC, China Eastsea Business Software Limited, the MoD Defence Storage Distribution Agency and the United Kingdom Defence Academy.
Richard was awarded the MBE 'for services to young people' and served as Sheriff of the City of London in 2010/11.
Anthea Stock
Anthea Stock was previously a teacher in secondary education. She was appointed as education officer in the electrical industry covering the UK & Eire. She was a member of B.E.A.B and B.S.I committees for electrical safety standards for domestic appliances.
She returned to education as an inspector for primary, secondary and further education institutions which included appointment of headteachers, monitoring the curriculum, education courses, financial budgets and building programmes. Additionally she has broadcast on local and national television and radio and contributed articles to the press. At present she is a representative on two housing committees as well as being a member of the League of Remembrance Council.
OUR SECRETARY – Major Rob Thomas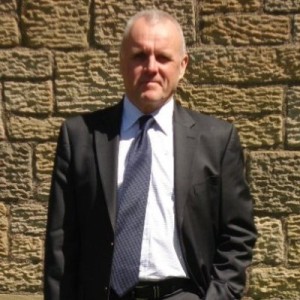 I had the honour of being appointed Secretary to the League of Remembrance in February 2016, having completed 40 years of Army service, including operational tours in the Gulf, the Balkans, Northern Ireland and Cyprus, as well as a huge variety of more exotic postings including Canada, the USA and Dubai. My final job within the Army was to command the Colchester Personnel Recovery Centre, a unit dedicated to enabling the recovery of wounded, injured and sick servicemen and servicewomen, wounds and injuries mainly sustained in Iraq and Afghanistan. It was this fantastically rewarding post that led to the League of Remembrance. After all we share the same aim – to support people who have lost their original purpose in life and help them to rejuvenate by discovering new things and a fresh purpose.[/wr_text][/wr_column][/wr_row]
---