OUR PATRON – Field Marshal The Lord Bramall KG GCB OBE MC
In more than seventy years of service, Field Marshal Lord Bramall has risen through every level of command from a platoon in the Second World War to a four-star commander-in-chief. He has served in the Far East and Middle East and commanded an Armoured Brigade in the British Army of the Rhine before becoming head of the army then Chief of the Defence Staff.
As a junior officer 'Dwin' Bramall fought with the 60th Rifles in Normandy and Belgium where he was twice wounded and awarded the Military Cross. He was appointed commander of the 5th Airportable Brigade in 1967 and was closely involved in the Falklands experience in 1982. He served as Chief of the Defence Staff in 1982-5.
His many voluntary activities since then have included Lord-Lieutenant of Greater London 1986-99. Hon Life Member MCC (President 1988-89) and Trustee of the Imperial War Museum 1983-98 (Chairman 1989-98). A Cross Bencher in the House of Lords since 1997, Lord Bramall takes a keen interest in foreign and defence policy.
OUR PRESIDENT – General The Lord Richards of Herstmonceux GCB CBE DSO DL ADC GEN
General David Richards led operations in East Timor, Sierra Leone, and Afghanistan. He is best known for his command in Sierra Leone in 2000, when he interpreted his orders creatively to achieve much more than was at first thought possible, ensuring the ultimate defeat of the RUF rebels and the avoidance of much bloodshed in the capital, Freetown. He went on to command NATO forces in Afghanistan during the Alliance's expansion of responsibility across the whole country.
Having first commanded the British Army, in 2010 David became Chief of the Defence Staff, the professional head of Britain's armed forces and their strategic commander as well as the Prime Minister's military adviser and a member of the National Security Council. In this capacity, amongst many other tasks, he played a major role in the Libyan campaign in 2011 and in devising the UK's final strategy for Afghanistan.
He retired in July 2013. His UK operational awards include a Mention in Despatches, Commander of the British Empire, Distinguished Service Order and Knight Commander of the Bath; the first officer to receive an operational knighthood since World War 2. In 2011 he received the annual Churchillian Award for leadership. He was created Baron Richards of Herstmonceux in February 2014 and now sits in the House of Lords.
Amongst many other appointments David is a visiting Professor of Exeter University and an Honorary Fellow of both King's College London and Cardiff University. He is Senior Adviser to the International Institute of Strategic Studies, an adviser to a number of governments and commercial businesses, Non-Executive Chairman of Arturius International Ltd and Chairman of Equilibrium Gulf.
OUR CHAIRMAN – Mr Ian Taylor MBE
Ian Taylor was an MP 1987-2010. He was Minister of Science & Technology 1994-7. He chaired the Parliamentary & Scientific Committee and the Space Committee. In 2008, he gained the Sir Arthur C. Clarke Award for Individual Achievement in Promoting Space and Science.
He now heads the Development Committee of the British Society for Research on Ageing and is a Trustee of Lunar Mission One.
He also chairs the Advisory Board of the Rainbow Seed Fund which invests equity funds to kick-start ventures emerging from the publicly funded science research base. He leads the National Space Academy steering group and is a Council Member of the Science & Technology Research Council.
Ian chairs Living PlanIT SA, a company which has developed a software platform designed to help manage and orchestrate smart city data and services.
Ian is a Liveryman of the Worshipful Company of Information Technologists. He served on the Lord Lieutenant of Surrey's Royal British Legion Fundraising Committee for over 12 years until 2010.
www.ian-taylor.eu
OUR BOARD
Anthea Stock
Anthea Stock was previously a teacher in secondary education. She was appointed as education officer in the electrical industry covering the UK & Eire. She was a member of B.E.A.B and B.S.I committees for electrical safety standards for domestic appliances.
She returned to education as an inspector for primary, secondary and further education institutions which included appointment of headteachers, monitoring the curriculum, education courses, financial budgets and building programmes. Additionally she has broadcast on local and national television and radio and contributed articles to the press. At present she is a representative on two housing committees as well as being a member of the League of Remembrance Council.
Geraldine Norris
Geraldine is a Fellow of the RSA, a Member of the Chartered Institute of Public Relations, and a Member of the Institute of Fundraising.  Formerly Director of Operations of a national charity, Geraldine is currently working as a freelance consultant in the Third Sector.  She has significant experience of corporate communications, gained in the headquarters of a global real estate company, and has served as an Executive Search Consultant in the UK's Third Sector.
Appointed to the Board of the First Aid Nursing Yeomanry (FANY) in 2012, with responsibility for recruitment and fundraising, Geraldine's voluntary appointments also include serving as a Trustee of a charity that recovers children who are so severely bullied that they self-exclude from school.
Geraldine is a Freeman of the City of London and a Liveryman of The Worshipful Company of Farriers. In her spare time she enjoys sailing and skiing.
Zoe Holmes
Zoe has enormous experience working in our partner organisation at St George's University Hospitals NHS Foundation Tooting, and is currently the Trust Volunteer Services Manager, acting as the link between Trust staff and volunteers, including our Remembrance Workers, to enhance the patient experience.
In 2014 she was elected Chair of the National Association of Voluntary Services Managers (NAVSM) London Hub, a role that enables her to bring both best practice to our charity and contribute to continuous improvement in the field of volunteer services.
Philippa Clare

Philippa Clare brings with her strong partnering and volunteering skills from her current role as The Prince's Trust: Help for Heroes National Partnership Manager, a role designed to support Wounded, Injured or Sick (WIS) serving personnel or Armed Forces veterans the opportunity to gain confidence, skills and employment in the youth sector, via volunteer or funded work-placements on The Prince's Trust 'Team' programme, where they can coach, mentor and inspire disadvantaged young people whilst boosting their own recovery journeys. In addition, she has been closely involved with the 'Turn To Starboard' initiative, a tri-charity collaboration designed to bring disadvantaged young people and wounded soldiers together in order to promote mutual recovery and development skills.
Major Rob Thomas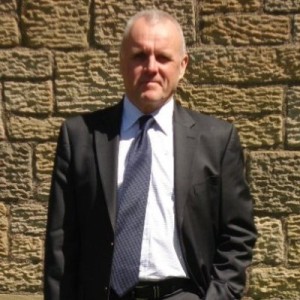 I had the honour and pleasure to be appointed Secretary to the League of Remembrance in February 2016, having completed 40 years of Army service, including operational tours in the Gulf, the Balkans, Northern Ireland and Cyprus, as well as a huge variety of more exotic postings including Canada, the USA and Dubai. My final job within the Army was to command the Colchester Personnel Recovery Centre, a unit dedicated to enabling the recovery of wounded, injured and sick servicemen and servicewomen, wounds and injuries mainly sustained in Iraq and Afghanistan. It was this fantastically rewarding post that led to the League of Remembrance. After all we share the same aim – to support people who have lost their original purpose in life and help them to rejuvenate by discovering new things and a fresh purpose.
---