OUR PATRON – General The Lord Richards of Herstmonceux GCB CBE DSO DL ADC GEN

General David Richards led operations in East Timor, Sierra Leone, and Afghanistan. He is best known for his command in Sierra Leone in 2000, when he interpreted his orders creatively to achieve much more than was at first thought possible, ensuring the ultimate defeat of the RUF rebels and the avoidance of much bloodshed in the capital, Freetown. He went on to command NATO forces in Afghanistan during the Alliance's expansion of responsibility across the whole country.
Having first commanded the British Army, in 2010 David became Chief of the Defence Staff, the professional head of Britain's armed forces and their strategic commander as well as the Prime Minister's military adviser and a member of the National Security Council. In this capacity, amongst many other tasks, he played a major role in the Libyan campaign in 2011 and in devising the UK's final strategy for Afghanistan.
He retired in July 2013. His UK operational awards include a Mention in Despatches, Commander of the British Empire, Distinguished Service Order and Knight Commander of the Bath; the first officer to receive an operational knighthood since World War 2. In 2011 he received the annual Churchillian Award for leadership. He was created Baron Richards of Herstmonceux in February 2014 and now sits in the House of Lords.
Amongst many other appointments David is a visiting Professor of Exeter University and an Honorary Fellow of both King's College London and Cardiff University. He is Senior Adviser to the International Institute of Strategic Studies, an adviser to a number of governments and commercial businesses, Non-Executive Chairman of Arturius International Ltd and Chairman of Equilibrium Gulf.
OUR PRESIDENT – Mr Ian Taylor MBE
Ian Taylor was an MP 1987-2010. He was Minister of Science & Technology 1994-7. He chaired the Parliamentary & Scientific Committee and the Space Committee. In 2008, he gained the Sir Arthur C. Clarke Award for Individual Achievement in Promoting Space and Science.
Ian is an Advisor to the Dolma Development Fund which works mainly in Nepal with local entrepreneurs to alleviate poverty by supporting sustainable businesses, jobs and education. He was a founding trustee of the bio-science educational charity, Centre of the Cell, until it was transferred to Queen Mary University of London (July 2014). He was an officer of the Parliamentary Group on Corporate Social Responsibility.
In the late 1990's Ian chaired Research into Ageing and now chairs the Development Committee for the British Society for Research on Ageing. He served on the Lord Lieutenant of Surrey's Royal British Legion Fundraising Committee for over 12 years until 2010. In the 1980's, he was Chairman of the Commonwealth Youth Exchange Council.
Ian is now an advisor to several technology companies in the UK, EU and USA. He is a Partner at Planit Ventures Inc, an experienced technology sector team focused on venture capital, R&D and innovation including software platforms for real-time big data analysis and integration to enhance health and environmental outcomes.
He is a Liveryman of the Worshipful Company of Information Technologists.
www.ian-taylor.eu
OUR CHAIR – Geraldine Norris DL
Geraldine is a Fellow of the Royal Society of Arts, a Member of the Chartered Institute of Public Relations, and a Member of the Institute of Fundraising.  Formerly Corporate Affairs Director EMEA of a global real estate company, and Director of Operations for a national charity,  she is currently serving as Chair of trustees of an independent school  that recovers children who are so severely bullied that they self-exclude from school.
She joined the First Aid Nursing Yeomanry (FANY) in 2006 and served on its Board for five years with responsibility for recruitment and fundraising.
Geraldine is also a Freeman of the City of London a Liveryman of The Worshipful Company of Farriers, and was commissioned as a Deputy Lieutenant of Greater London in 2022
OUR COUNCIL
Christine Eberhardie TD MSc DHMSA
Christine is a retired general and neuroscience nurse.  She gained experience in various parts of the UK and Belgium, and has also worked with national and international nursing organisations.    In 1979, Chris was elected as the first Chair of the European Association of Neuroscience Nurses, and was elected Vice-President  of the World Federation of Neuroscience Nurses.  Her research has centred around nutrition support in Traumatic Brain Injuries.
Chris joined the QARANC Reserve in 1970, and for most of the next 30 years was in the Army Neurosurgical Team.  She was awarded the Territorial (Efficiency) Decoration in 1982, the First Clasp in 1988, and the 2nd Clasp in 1994.
On retirement, Chris lived in France until the death of her husband in 2015, at which point she returned to England to start a new career in the history of military medicine, and taking up volunteering in military charities.
Philippa Clare
Philippa Clare has an extensive partnerships, communication and fundraising background. Currently working in Communications at BAE Systems – Maritime Services, Philippa previously fundraised for the Jubilee Sailing Trust, securing significant mid-to-long-term contracts with large corporations, charities and government bodies. Prior to this, Philippa secured and ran the UK Partnership between The Prince's Trust and Help for Heroes; the programme was designed to develop opportunities for Wounded, Injured or Sick (WIS) serving personnel and veterans, to coach, mentor and inspire disadvantaged young people, whilst boosting their own recovery journeys.
Believing in the positive power of the sea, of volunteering, and in the importance of tackling social isolation, Philippa continues to set up initiatives – including arranging bespoke outdoor adventures, and setting up a unique tri-charity sailing & personal development course.
Philippa sings with the City of London Choir, and is a member of the Royal London Yacht Club – sailing her yacht whenever possible.
Sarah Jones
Sarah Jones was born in Nigeria, where her father was a Gynaecologist and Obstetrician, and is married to Lt General Ivan Jones CB. They have two grown up children, Ben and Sophie, who are both at university.
Sarah qualified as a Registered General Nurse in 1986 and has dedicated her extensive nursing career to the care of children and their families, specifically as a paediatric oncology nurse, following her paediatric training at Great Ormond Street Children's Hospital.
Sarah enjoys riding, gardening and an avid back yard Apiarist
Sarah Chapman Galley
Sarah is a chartered management accountant who has over a decade's experience in financial services accounting, analytics and business management across Corporate Finance, Pension & Insurance Risk Management, Credit and Rates. As well as product expertise, Sarah specializes in investment banking cost management and non-financial risk.
Sarah champions diversity in the workplace, and is proud to feature in Deutsche Bank's latest recruitment campaign. She was featured in Brummell Magazine's 'Top 30 Ones to Watch' 2017, a celebration of rising stars in the City of London, and attended Wharton Business School's 2017 Women's Executive Leadership Programme. Sarah was nominated to participate in DB's "High Performing Director" programme in 2019.
When Sarah is not being kept busy by her two young children, she enjoys rugby, keeping fit, STEM, and has passed the HSK3 Mandarin exam.
Major Rob Thomas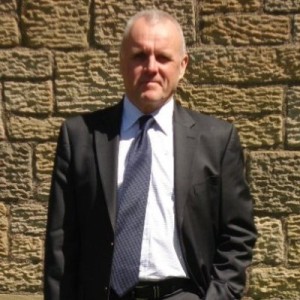 I had the honour and pleasure to be appointed Secretary to the League of Remembrance in February 2016, having completed 40 years of Army service, including operational tours in the Gulf, the Balkans, Northern Ireland and Cyprus, as well as a huge variety of more exotic postings including Canada, the USA and Dubai. My final job within the Army was to command the Colchester Personnel Recovery Centre, a unit dedicated to enabling the recovery of wounded, injured and sick servicemen and servicewomen, wounds and injuries mainly sustained in Iraq and Afghanistan. It was this fantastically rewarding post that led to the League of Remembrance. After all we share the same aim – to support people who have lost their original purpose in life and help them to rejuvenate by discovering new things and a fresh purpose.
OUR CHARITY AMBASSADOR
Ken Bellringer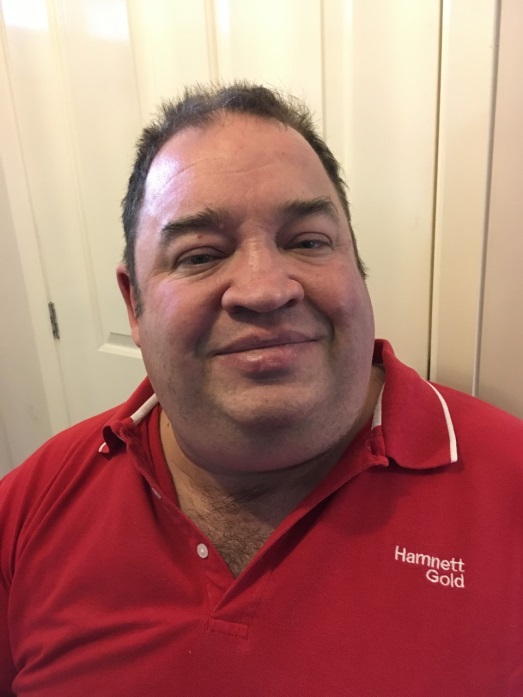 Ken Bellringer joined the British Army in 1991 aged 19. After basic training he qualified as an Ammunition Technician (AT) in the Royal Army Ordnance Corps (RAOC, later formed into the Royal Logistic Corps (RLC)). His formative years as an AT involved inspecting and repairing ammunition, and included three tours in Northern Ireland as a No2 on a bomb disposal team. In 2000 Ken was posted to Edinburgh as a Sergeant and qualified as a bomb disposal operator licenced to deal with Improvised Explosive Devices (IEDs) in mainland UK. When on duty Ken would attend any explosive incident within Scotland, including the outer islands. This period also involved assisting the Police in providing protective security to the Royal Family and other VVIPs visiting Scotland. Ken also undertook an operational tour of Macedonia.
2006 saw a posting to Canada, stepping away from bomb disposal duties. In 2008 he returned to the UK on promotion to Warrant Officer Class 2 and also qualifying as a High Threat Operator. This licenced Ken to operate in places where the operator may be the target of the bomber, the devices were highly technical or there was a high operational tempo. He deployed to Iraq at the beginning of 2009, returning in May. In July 2009 Ken again deployed to Afghanistan, and within days of arriving a good friend was killed by an IED and 3 members of another team were seriously injured in a separate incident. Despite these setbacks Ken proceeding to render safe over 60 IEDs and dealt with many more incidents.
On November 15th 2009, Ken was clearing an area just West of Gereshk, Helmand. During this operation a member of Ken's team stood on an IED. It did not explode initially but, as Ken went to his assistance, the device functioned, killing the team member and seriously injuring Ken. He suffered extensive injuries including the loss of both legs above the knee, both thumbs and damage to both hands. After 21 weeks in Selly Oak Hospital, Birmingham, Ken undertook rehabilitation at Headley Court in Surrey. His rehabilitation involved work experience as a project manager at Barclays Bank and he was fortunate to be at their headquarters in Canary Wharf working on projects such as the Barclay's AFTER (Armed Forces Transition Employment & Resettlement) program, and the introduction of the Corporate Covenant. He also gained a Law degree (LLB (Hons)). Ken was medically discharged from the Army in March 2018 after 26 years and 9 months of service.
Ken does not work full time, but is often involved with military charities that have assisted him over the years. He is a speaker and facilitator for the Making Generation R, on behalf of BLESMA, which provides workshops to schools and brings out resilience in 11-18 year olds; and is also part of The Royal British Legion's Bravo 22 company which provides wellbeing through the arts, and has just completed a tour of the theatre production 'Unspoken' where Ken played a stand up (sit down) comic!
Ken has been married to Christine for 24 years and they have two children Neeve, 20 and Harry 16. He enjoys watching most sports, as well as reading over a wide range of subjects, fact and fiction. Ken still drives and during the warmer months, enjoys exploring the UK with Christine and their two Border Collies.
---